When I was growing up, my father would regularly listen to bands such as Camel, Jadis and Genesis, as well as plenty of Trevor Horn stuff like Frankie Goes to Hollywood and Propaganda. Meanwhile, my mother listened to stuff like Bon Jovi and Scorpions.

When I met Dream Theater in 2009
It wasn't until my father discovered IQ that I equally began to really fall in love Progressive music and the scene. I got to know IQ's discography at the same time as my father. As well as Dream Theater, Rush, and Spock's Beard, IQ were one of the big ones I became obsessed with throughout my teenage years and they ended up being the first band I ever saw live in concert. The IQ Christmas Bash of '07 at the Astoria 2 was the first gig I ever attended. That place was eventually knocked down and is now Tottenham Court Road Crossrail station. Very sad indeed.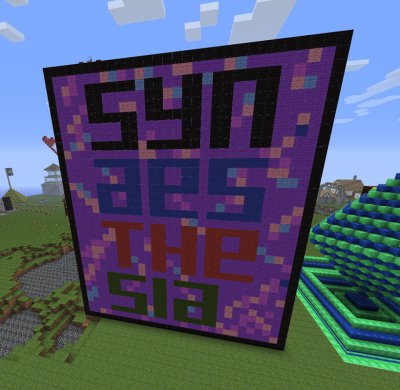 I remember seeing two record labels pop up regularly within that time. InsideOut and Giant Electric Pea (or 'GEP'). As IQ was by far peaking my interest within those years, I quickly learned that GEP was run by Michael Holmes who is the guitarist of IQ. So it's no surprise that when it came to sending my music off to record labels, GEP were at the top of the list. Much to my surprise, I later received a reply from Michael Holmes himself!
We got together before the London IQ Christmas Bash of 2012 to discuss the possibility of working together. Things went positively and the deal was agreed and signed in early 2013.
The debut album I wrote with the help of Nikolas eventually went onto be re-recorded under the guidance and help of Michael and with much respected engineer, Rob Aubrey. The official release was in January 2014 to much critical acclaim within the progressive rock scene. The album received many positive reviews and a great reaction.
Within the time of recording the album - Nikolas unfortunutely had to leave the project due to a number of other bands he is involved with, plus the fact that he lives in Norway didn't help!
As I wanted to bring the music out to shows and start performing with a band, I went onto completing the line up with bringing in Ollie Hannifan and Sam Higgins on guitars, Peter Episcopo on the bass and Robin Johnson on drums.
Ollie later left the band due to his continued work with the Mamma Mia stage production and was later replaced by Joey Frevola to form the current complete line up. The band has gone on to support big acts such as Marillion, Anathema and BigElf, performed at RoSfest in the USA and toured sixteen dates across Europe with Spock's Beard. We have also since signed onto a management deal with
AAUK Music
and are managed by Graham Collins. Here's to the future!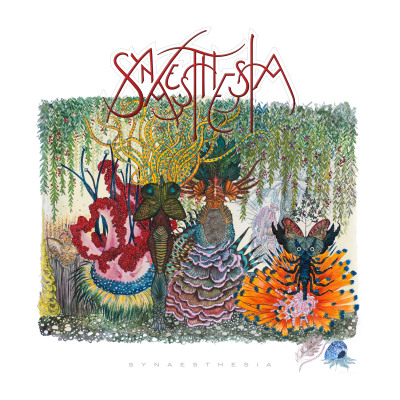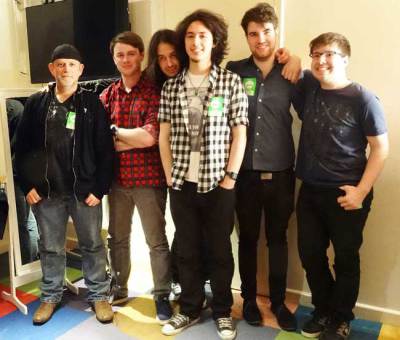 In the second half of 2015, we went on to unfortunutely part ways with GEP whilst working on the second album due to creative differences. But it must be stressed, I will forever be grateful for the position GEP helped put myself and the rest of the band in. We worked very closely with Michael and the rest of IQ, supporting them a couple times and those times are hugely special to me. The guidance and the help we received back then shaped myself and the band into where we are today. 
From left to right; Manager, Graham Collins of AAUK. Sam, Peter, myself, Robin and Joey.